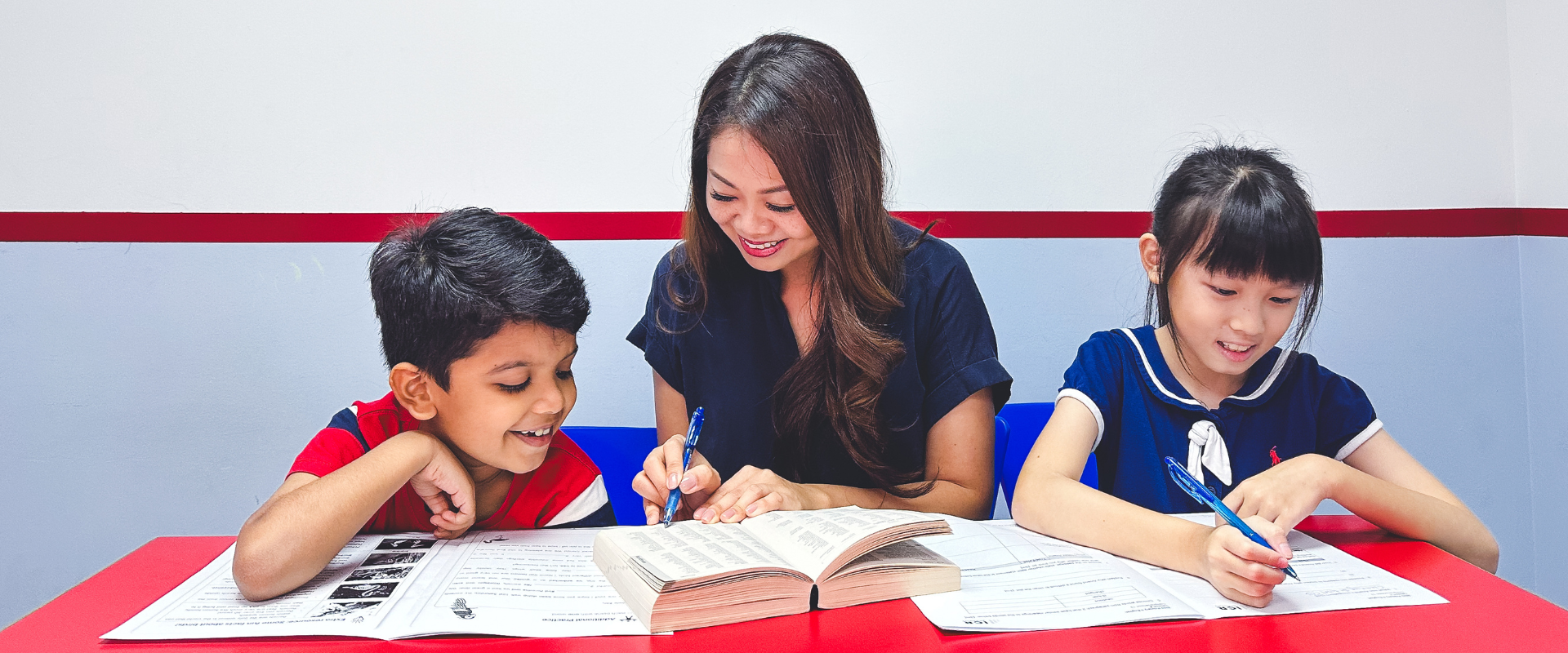 ICR ACADEMY
PRIMARY SCHOOL ENGLISH
A Comprehensive English Language Programme for Primary School Students
The ICR Academy programme is designed for Primary 1 to 6 students to build a strong foundation in English and achieve academic success as they progress through Primary School and beyond.
The Journey To Success
ICR Academy's Primary Curriculum is designed for students to build a strong foundation in listening, speaking, reading, and writing. Through clear instruction, guided practice, independent application, and continuous evaluation, students focus on all 4 essential skills. The exercises and activities stimulate their creativity while preparing them for exams. These techniques and exercises will prove essential when they undertake the PSLE.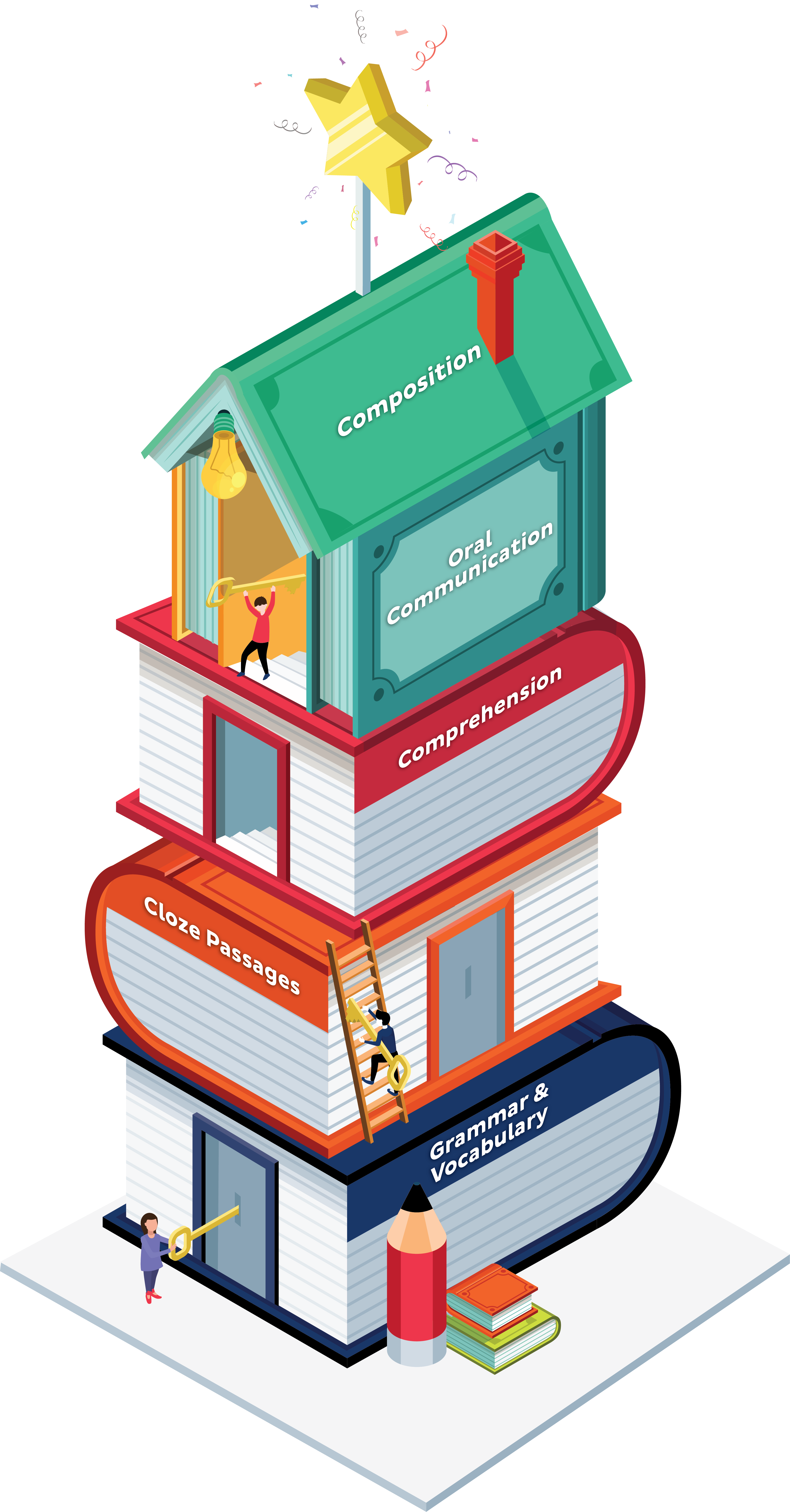 Structured progression
Curriculum is aligned with and expands upon the most up-to-date MOE syllabus.
Unique activities
Reader appreciation lessons, simulations of real-world scenarios and exam practice.
Creativity
Brainstorming, critical thinking and self-expression.
Collaboration
Group projects, writing assignments and classroom activities offer ample opportunities for students to work with their peers.
Encouragement
Positive motivation and constructive feedback keep students engaged and enthusiastic.
Skills-driven instruction
Carefully designed classroom activities that enhance specific reading, listening, speaking and writing skills.
Strategies for exams
Students are equipped with strategies to help them excel in their examinations.

ICR Quest is a state-of-the-art digital learning platform designed to revolutionise the way your child learns and interacts with our Primary Level English Language educational content.
You will get to observe your child independently learn, revise and practise core English Language concepts and skills at any time of their convenience while using ICR Quest.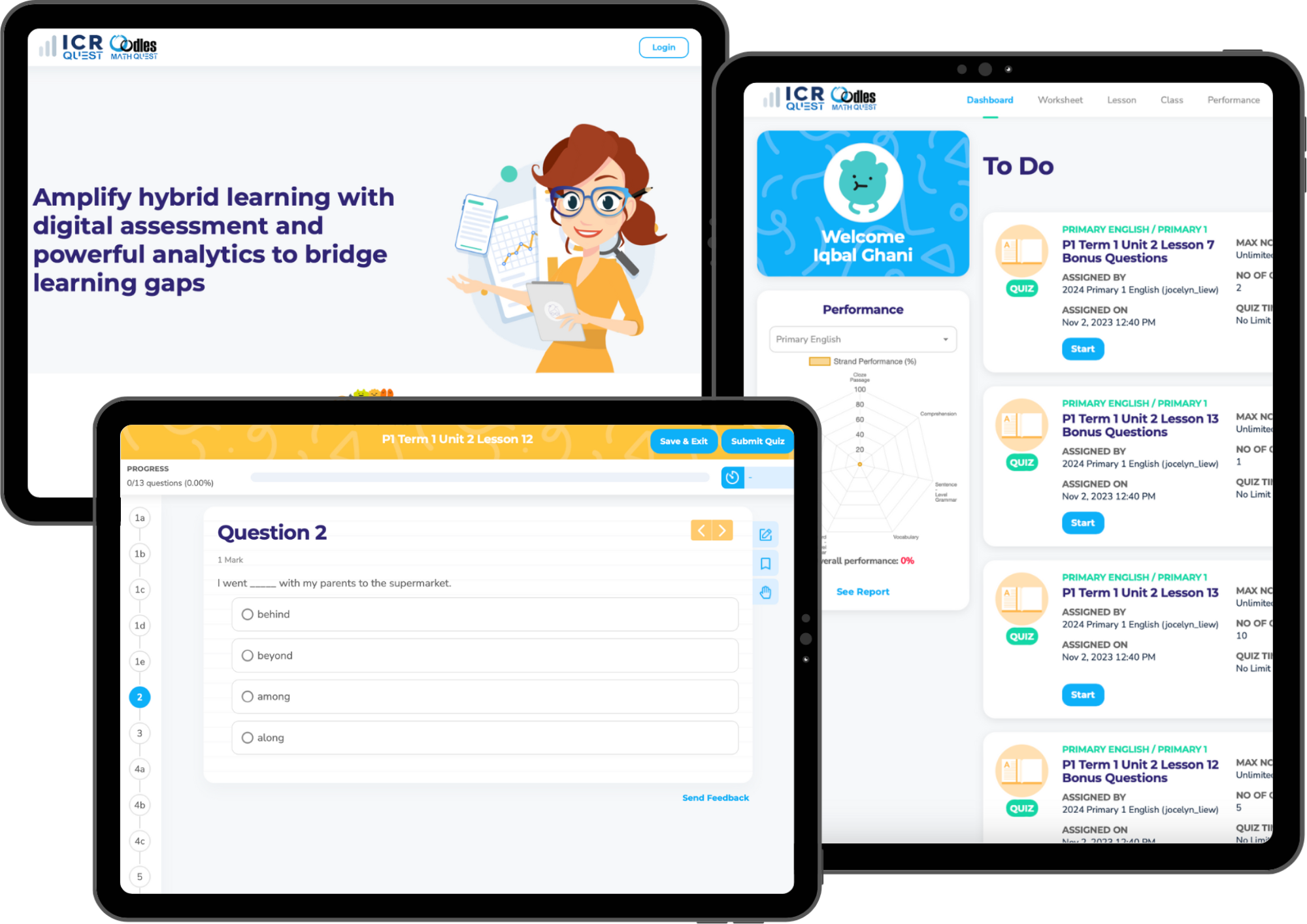 Opt for Web Class Learning
An online option to learning in the comfort of your home
I Can Read's Web Class platform enables teachers and students to join a live, virtual classroom and learn in a collaborative environment. By making online learning personal and engaging, the platform empowers teachers and students.
Interactive blackboards encourage students to participate, collaborate and learn.




Video conferencing tools allow teachers to interact with students through songs, videos and built-in games.

Each lesson is filled with fun and engaging activities that allows your child to learn from the comfort of home.
Are you ready to help your child
excel in Primary School English

?
Complete the form and enrol your child in

ICR Academy

today.