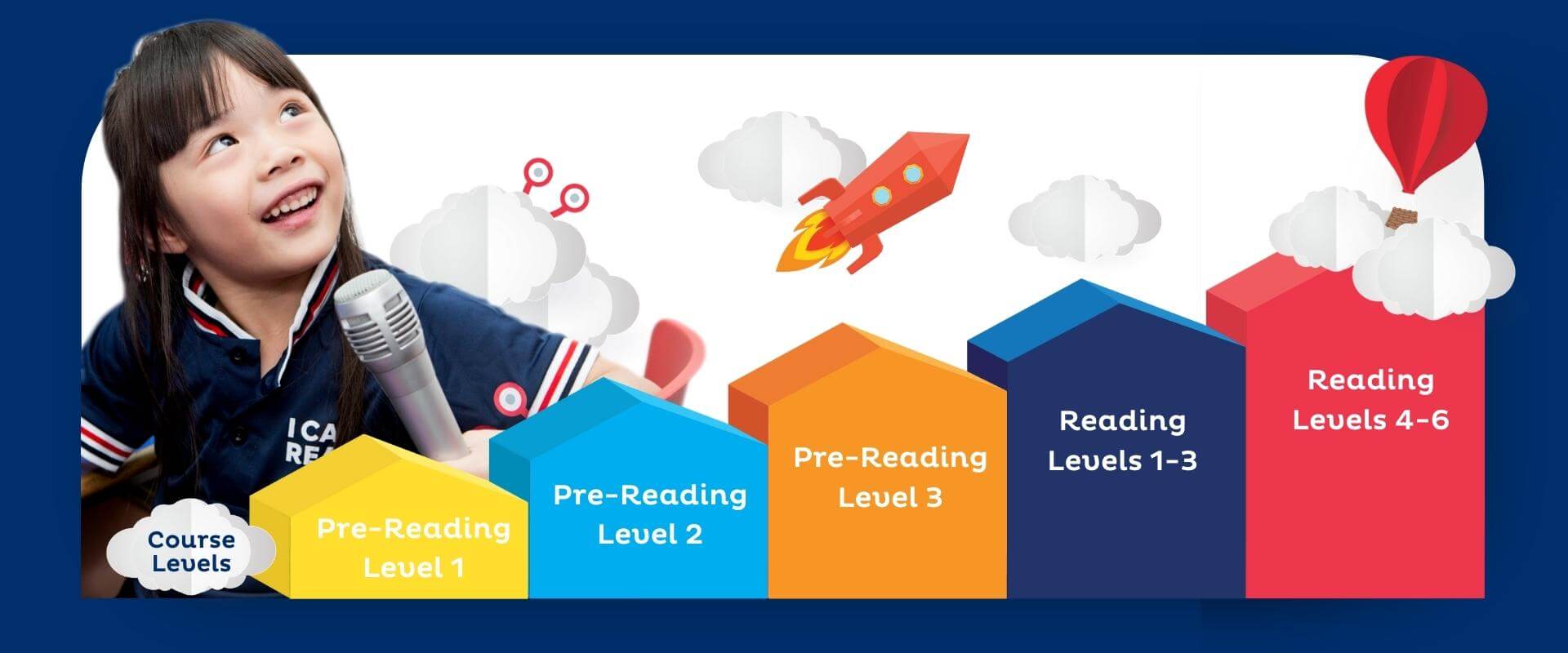 I CAN READ
READING
Discover the Pre-Reading and Reading Programmes by I Can Read
Developed by educational psychologists, the I Can Read curriculum is student-centred, outcome-driven and taught by qualified ICR teachers. Our classes–in-class and web classes–are fun and focused, giving students the literacy skills they need to progress in their education.
Our two structured programmes targeting children from 2.5 to 8 years old namely, Pre-Reading (Levels 1-3) and Reading (Levels 1-6) uses a holistic methodology to bring about reading proficiency in your child's learning. Each child is engaged through a systematic and meaningful method to meet the relevant level's learning objectives before advancing to the next. What's more, students can independently practise their literacy skills with I Can Read's digital learning tools at home, anytime!

Empower your child phonemically through our 3 Pre-Reading levels. Developed to strategically and progressively target ability-based learning values that will build up your child's basic to advanced levels of phonic appreciation. Your child will enjoy the interactive and engaging activity centric programmes that will give them confidence and enable them to be empowered to begin reading.
Pre-Reading Levels 1 to 3
& I Can Read Heroes
Our Pre-Reading programme is designed to guide our youngest students of over 2.5 years old towards the early acquisition of English literacy.
As a weekly programme, children are given a nurturing and engaging learning environment to develop their early literacy skills.
Each class includes:
Developing vocabulary
Phoneme manipulation
Oral communication
Story appreciation
Digital learning (I Can Read Heroes)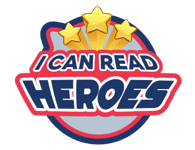 I Can Read HEROES
I Can Read Heroes is a unique, web-based learning tool designed for students of all Pre-Reading levels. Your child will be able to learn independently at home, any time.
With I Can Read Heroes at home, you can watch your child practice the literacy skills taught in class. They'll be able to practise phonological awareness skills through fun games and activities.



ENHANCE ORAL


COMMUNICATION

DEVELOP CLASSROOM &
SOCIAL INTERACTION

BUILD & REFINE
PHONOLOGICAL
AWARENESS

INTRODUCE LITERACY SKILLS
Reading
A truly unique approach to reading literacy, the I Can Read method is a guaranteed journey of success for your child to embark on. Through stories, comprehension and general language acquisition, our students will flourish into confident and independent readers.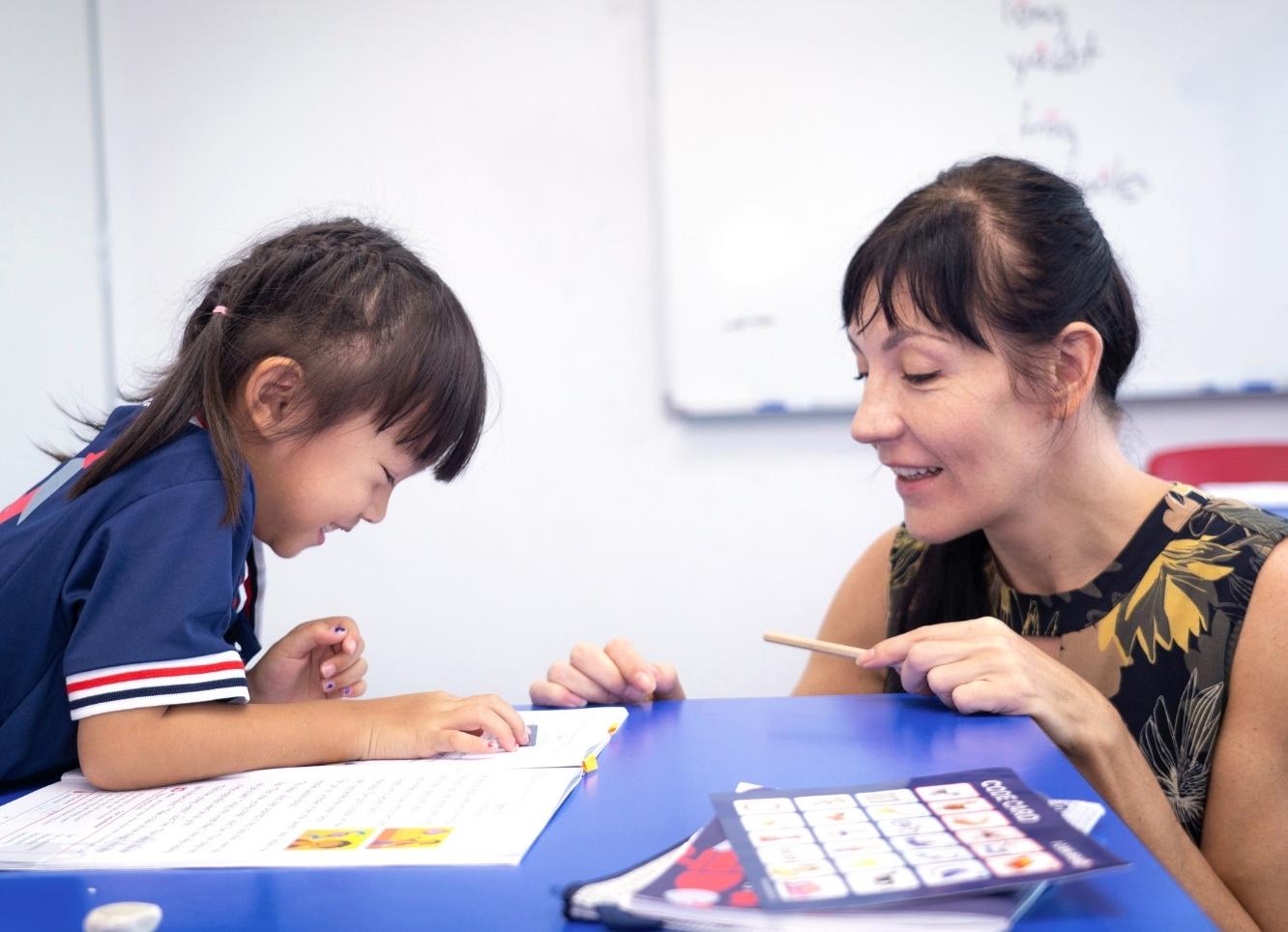 Reading Levels 1 to 6
Our Reading Programme is a 12-month course that focuses on developing confident and independent readers. The curriculum is based on our renowned I Can Read System, which teaches and reinforces one new sound each week. Students are taught to identify sounds via a series of I Can Read proprietary diacritical marks or clues.
Each class includes:
Reading fun and specially-written stories for children

Use of a screener tool to aid in the visual blending and reading process

Use of diacritical marks from our code card in practical application

Spelling tests on key vocabulary

APPLICATION OF
PHONOLOGICAL
AWARENESS



DEVELOPMENT OF




READING & LITERACY

INTRODUCTION OF
WRITING SKILLS

ENHANCING SOCIAL
INTERACTION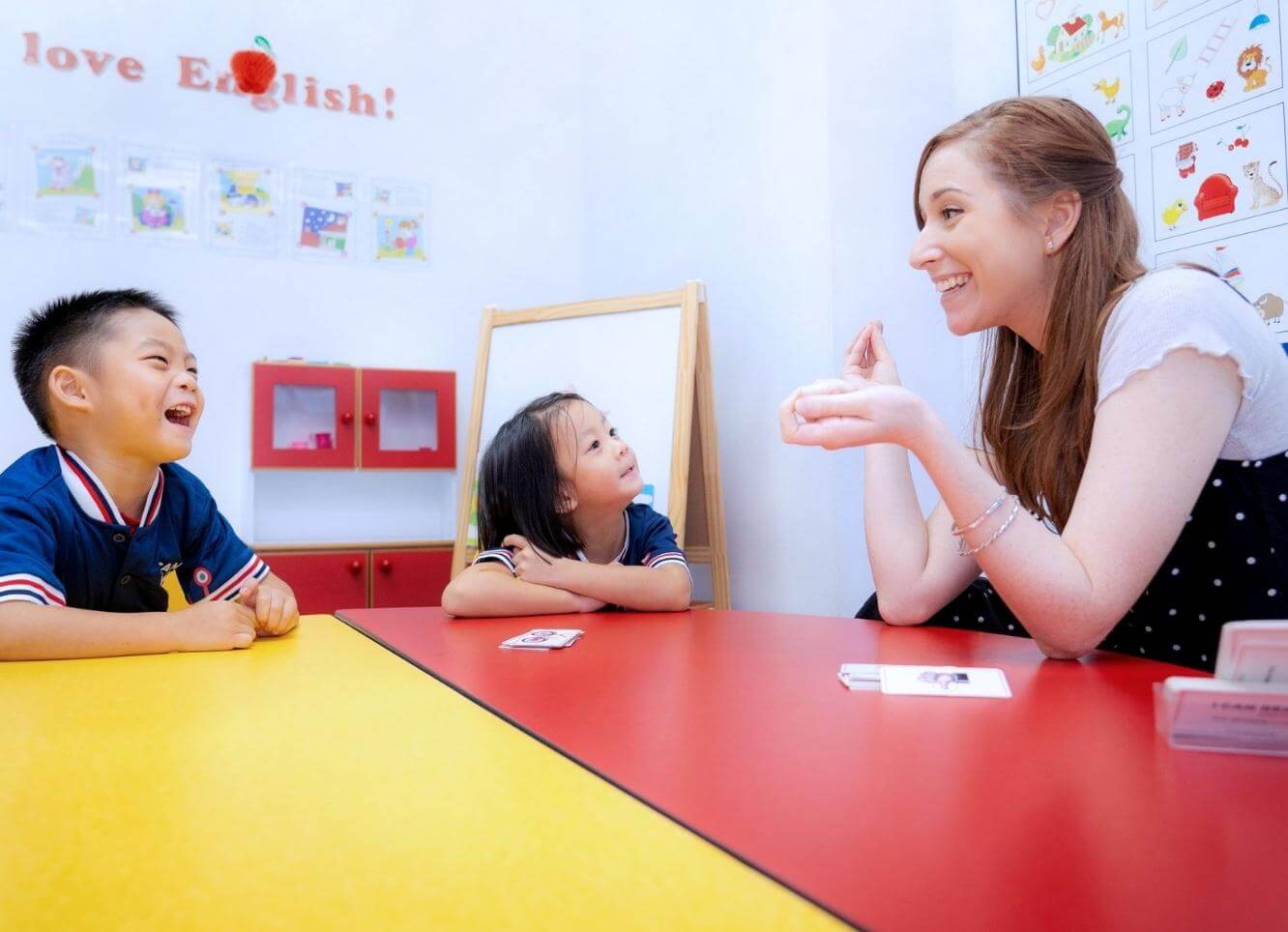 Opt for In-Class Learning
A learning experience that is academic and social
From sharing and cooperating with others to appreciating instructions within a classroom, we aim to give students the tools needed to develop strong social and oral communication skills.
Opt for Web Class Learning
An online option to learning in the comfort of your home
I Can Read's Web Class platform enables teachers and students to join a live, virtual classroom and learn in a collaborative environment. By making online learning personal and engaging, the platform empowers teachers and students.
Interactive blackboards encourage students to participate, collaborate and learn.




Video conferencing tools allow teachers to interact with students through songs, videos and built-in games.

Each lesson is filled with fun and engaging activities that allows your child to learn from the comfort of home.
Contact us for a free assessment today!